We aim to respond to all repair needs with speed and efficiency, however due to the level of repairs we have to deal with on a continual basis we have to prioritize repairs into different priority levels depending on the urgency and seriousness of the repair required.
Please read below to see full details of the repair priority list and the timescale in which we will respond to it.
Priority A
Maximum Time for Completion: 24 Hours
Heating
Unsafe Electrics
Flooding
Breech Activity
Blocked drains, toilets and sanitation
No Lights
No Power
Failure of lighting in communal areas
Dangerous Electrical Faults
(exposed wiring, overheating switches or sockets, flickering lights)
Safe & Sound Alarm Not Working
Burst Pipes, Defective Tanks, or Serious Leaks causing Flooding
No Mains Cold Water Supply
Damaged Doors and Defective Locks Affecting Security
Gas Leaks (normally reported to Transco / British Gas)
Removal of racist, sexist or offensive to gay men and lesbians graffiti
Dangerous Structures - Floors, Ceilings, Walls etc.
Provision of Temporary Heating to Vulnerable Tenants
Replacement of Missing / Badly Damaged Manhole Covers
Priority B
Maximum Time for Completion: 5 Working Days
Replacement of Broken Toilet Pan (rechargeable item)
Blocked Waste Pipes (other than toilets rechargeable item)
No Cold Water Supply to Bath or Basin
Restoring Heating and / or Hot Water
(temporary space heaters must be supplied as necessary)
Temporary Repairs to Defective Flat or Pitched Roofs Where Water is Penetrating
Mending Minor Leaks in Water Pipes
Repairing Leaking Cone/Soil Joints and pipes (Toilets)
Repairing Or Renewing Ball Valves (inc overflows and water hammer)
Repairing Defective Internal Bathroom or Kitchen Ventilation Fans
Replacing Broken Wash Hand Basins (rechargeable item)
Repairing Defective Entry-phone Systems
Restoring Flush to Toilets
Broken Oven and/or Hob
Broken Fridge Freezer
Leak or a Damage Patch
Infestations
Broken Glazing
Damaged Fencing
Blocked Down Pipes or Guttering
Replacement Furnishings
Priority C
Maximum Time for Completion: 10 Working Days
Re-securing Wash Basin
Repairing Blocked and / or Damaged Rainwater Gutters and Pipes
Replacing Glazing in Communal Areas
Replacing Chimney Pot or Cowl
Replacing Fittings to Windows and / or External Doors
Mending Faulty Taps
Replacing Zinc or Lead Flashings
Replacing Ridge / Eave Tiles and Cement Filets
Replacing or Repairing internal Fire Doors
Replacing Defective Fire Bricks or Parts for Open Fires
Repairing or Replacing Metal Casement Window and Door Fittings
Repairing Wood or Metal Garage Doors
Replacing Window Sash Fastener or Cords
Replacing Rotten or Defective Flooring
Replace Toilet Cistern
Replace Waste Trap or Fitting
Repair / Replace Faulty Stop Valve or Drain Down Cock
Replace Toilet Pan
Replace Bath
Replace Kitchen Units including Sink Unit and Taps
Replace External Doors
Replace Windows / Frames
Dry Lining Condensation Treatment
Repair or Replace Wall Tiling and Splashbacks
Low Priority Loose or Defective Flooring Repairs
Fix or Replace Air Bricks
Repair or Renew Tile Surrounds
General brickwork Repairs (rebuilding piers, boundary walls)
Repair or Replace Stone, Concrete, Tile or Wooden Window Sills
Low Priority Timber Staircase Repairs
Repair or Replace External Fascia / Soffit / Barge Boards
Low Priority Fencing or Gate Repairs
Redecoration Following Repair Works
Replace or Plaster Repair Gully Grid
Plaster Repairs to Ceilings or Walls
External Rendering
Repairing Low Priority Internal / External Floor Screeds
Repairing Low Priority External Paving / Concrete Aprons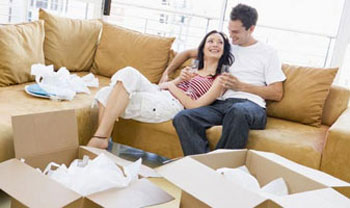 Euro Stars are official Energy Performance Certificate Issuers who actively promote Eco-friendly housing.
Below is a list of telephone numbers which you may find useful. If you require further information or assistance please contact us on 020 8882 5500
Emergency Numbers
999In an emergency call:
0800 111 999If you smell Gas call TRANSCO on:
Local Police Stations
020 8200 1212Barnet
020 7404 1212Camden
020 8807 1212Enfield
020 8808 1212Haringey
020 8478 1123Redbridge
020 8556 8855Waltham Forest
Electricity and Gas Suppliers
0845 609 1122British Gas
0800 085 0000EDF Energy
0800 096 9000London Energy
0800 781 1212Simply Switch
0845 603 0181nPower
0800 183 1300Powergen
0845 270 0700Scottish Power
0800 195 0101TXU Energy
Water Suppliers
0845 920 0888Thames Water